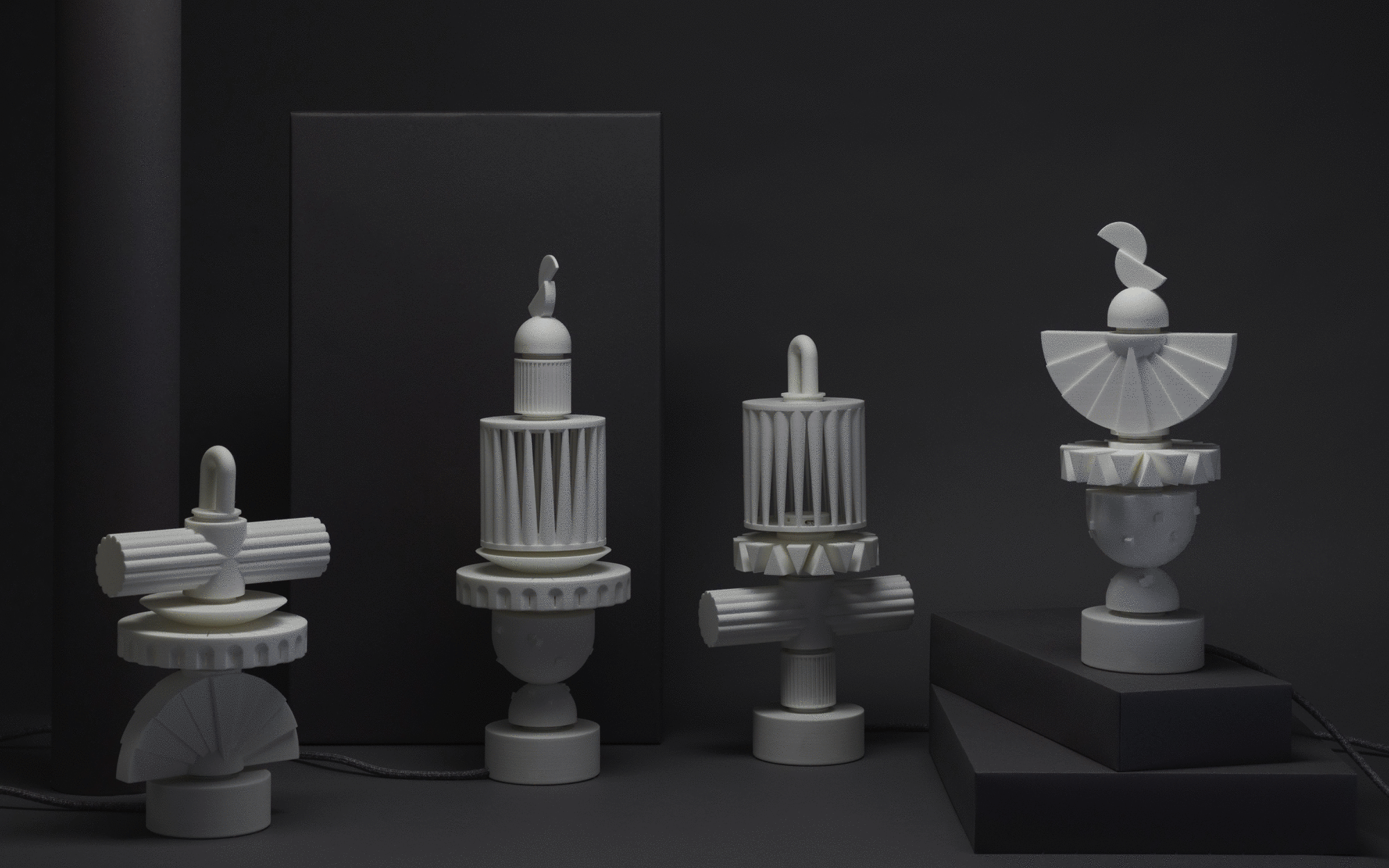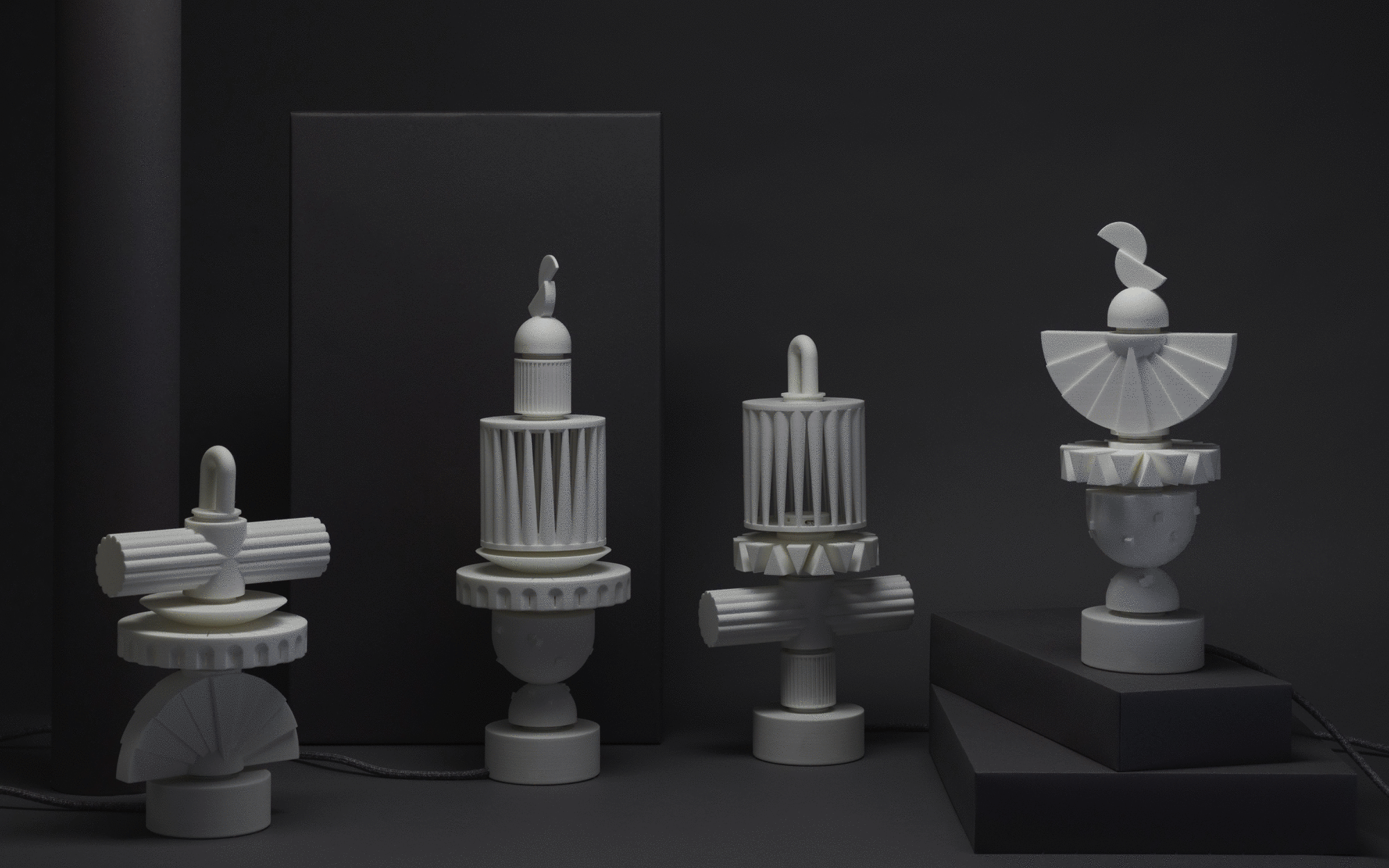 Illusive luminaire
'Illusive Luminaire' is a light group at the crossroads of the virtual and physical worlds. With the aid of additive manufacturing, the unconventionally formed lights break the archetypal mould of everyday objects.
The outcome is a series of shapes that lit and can be stacked in endless possibilities through fitted magnetic connections.
The shapes take inspiration from iconic architectural forms, their seemingly ornamental details help to create intricate shadows and manipulate the illumination. The forms and the way Light emits are tailored to complement each other. Furthermore, those charismatic forms are as aesthetically pleasing on standby as they are illuminated.
The group consists of a combination of elements; each one varies in size and shape, fitted with a modular magnetic connector that allows a mutual connecting point, connected to one main power base.
The lights brightness can be adjusted by adding or removing the shapes, as all shapes are interchangeable. Therefore the outcome of the luminaire can be very different each time assembled, depending on the size and form of the parts.
Designed by Ying Chang
Collaborator / electronic support: Federico Trucchia
Photography by: Peter Guenzel
Copyright © 2016