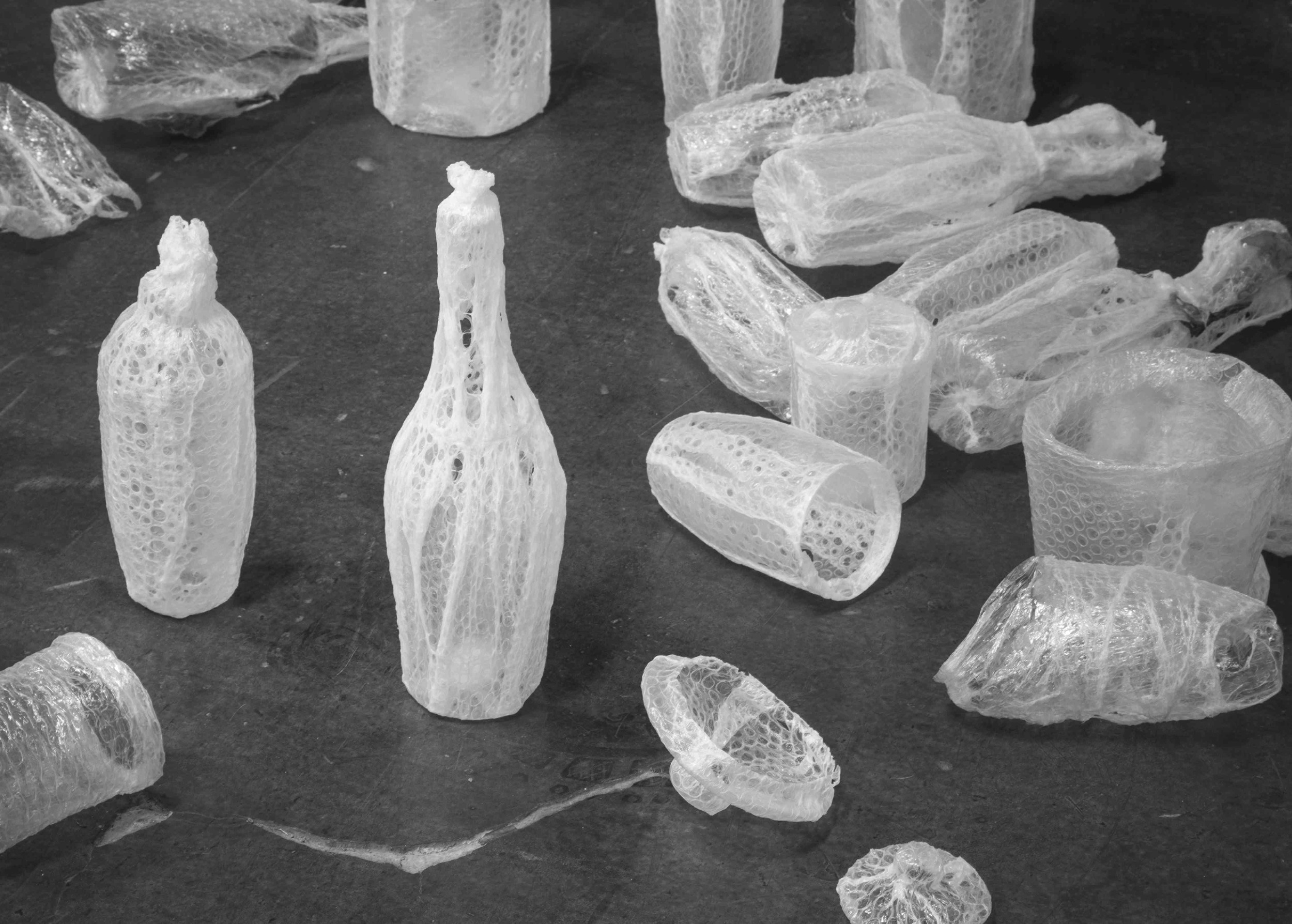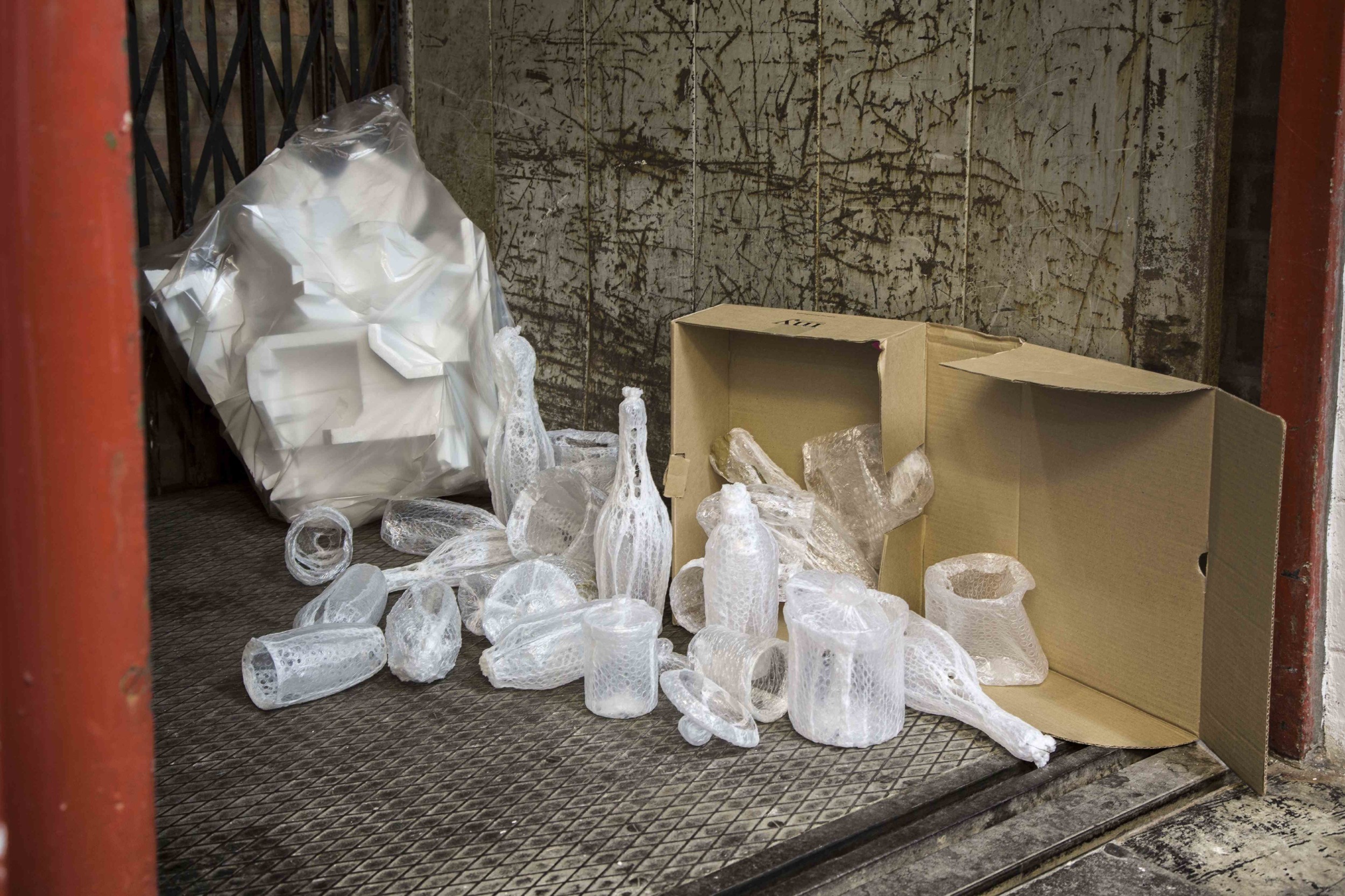 Neolastic
Challenge the common perception of beauty and value.
The forms represent once were precious and protected object. After striped objects from their original function and value, the focus shifted on the wrapping material itself. Only the shape remained as memory what it might be before, rediscover beauty where it normally over looked.
Photo www.ianbartlett.com
© Copyright 2012 Ying Chang, all rights reserved.
'Neolastic' won the Adagp Design award at Biennale international design Saint-Etienne 2015, See them at The essence of beauty curated by Sam baron.